Agilizer® Networking Event with Joe Justice
Oktober 29 @ 10:00

-

20:00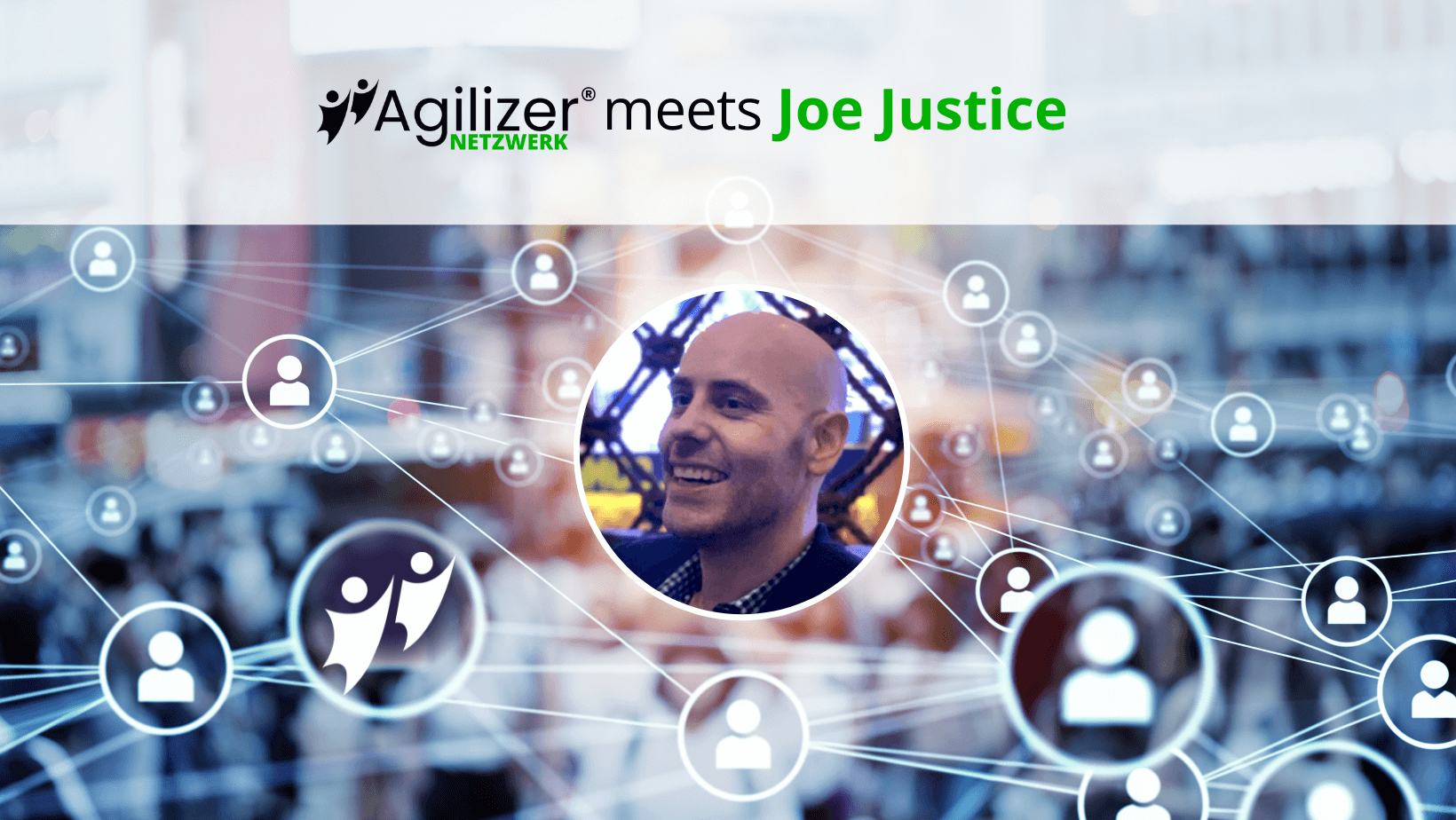 The Agilizer® Network is excited to invite you to the first in-person event after this long break.
We are thrilled to announce that we'll have Joe Justice as a special guest.
Joe is the founder of WIKISPEED, author, TED speaker and distinguished lecturer at Harvard University and Oxford University. Joe is best known for his work with Elon Musk, Jeff Bezos and Bill Gates.
When: October 29, 2022, 10am-8pm, including lunch and dinner
Where: Garden Hotel Fette Henne, Erkrath Düsseldorf, Schildsheider Straße 47
Further Details
Framed by various networking activities, Joe will guide us through a 2-hour interactive workshop on the topic:
"Joe Justice: What I Learned Working for Elon Musk."
Joe's extensive knowledge of how to make agile methods work efficiently and profitably in hardware- and organizational development will be an inspiration for us all, to think agile on an even larger scale.
And to make it more exciting Joe will stay with us for a Q&A session after the workshop and we will enjoy dinner together.
Before we then dive into the informal part of the evening, we are looking forward to a musical highlight:
The brilliant Rapper and Agile Coach Adam Janosch will perform a few of his amazing songs for us.
If you are not yet part of our network, this event will be your opportunity to meet us in person, get in touch with like-minded people and become an active part of the Agilizer® Network.
We want our network to grow, if you know someone who would enjoy participating in the event, please bring them!
Price
We have done our best to keep the costs for our event low and can offer tickets in the following two categories:
Until August 31 EOD we offer an Early Bird rate:
Single ticket: 59€
Bring-a-friend-ticket (one ticket for both of you): 79€
Starting September 1st the prices will be as follows:
Single ticket: 79€ 
Bring-a-friend-ticket: 99€
The ticket price includes the entrance to the event, snacks, lunch, dinner and drinks until 8pm.
Accommodation
There are a limited number of rooms at the Gardenhotel Fette Henne, which you can book independently if desired. When booking, simply enter the keyword: Agilizer. The rooms are bookable by first come, first serve practice. 😉
We are looking forward to meeting you in person.
Click here to book this event.
If you have any further questions, please contact us at: christensen@agilizer-academy.com
When: October 29, 2022, 10am-8pm, including lunch and dinner
Where: Garden Hotel Fette Henne, Erkrath Düsseldorf, Schildsheider Straße 47
Note:
The event can only be attended with an official negative rapid test not older than 24 hours, please bring certificate.
If the event has to be postponed due to current pandemic measures or other important reasons, the ticket remains valid for the new date and location. You also have the option to get your money back from us. Please send an email to mail@agilizer-academy.com.
If the event has to be canceled, we will automatically refund your money. The same applies if you cannot participate in the event due to a positive official rapid test.
(For further information on the pandemic situation and the regulations and restrictions in force in the state of North Rhine-Westphalia and the city of Düsseldorf, please refer to the information channels of the official bodies).